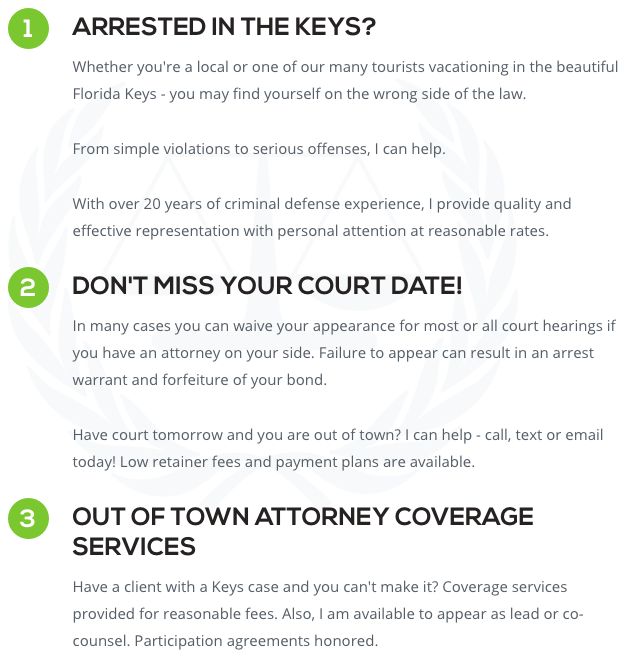 Marijuana Possession Lawyer Islamorada, FL
If you are searching for professional marijuana possession representation in Islamorada area courts, the professionals of Anthony J. Stonick Attorney at Law are here to help. Our clients throughout the Islamorada area have learned to trust our many years of experience. Make sure you trust us, Anthony J. Stonick Attorney at Law, to have your marijuana possession case professionally handled.
There is a period before your Islamorada area district attorney will file charges against your marijuana possession matter. You may or may not be arrested before marijuana possession charges are filed. If you hire Anthony J. Stonick Attorney at Law early, we may have an opportunity to prevent charges from being filed against you.
At Anthony J. Stonick Attorney at Law, we offer our hard work and knowledge to clients facing their marijuana possession trials. Throughout our many years of helping clients, we have seen many successes in Islamorada courts that can all be attributed to our professionalism and experience.
Call us today!
Stop handling your marijuana possession matters alone. Islamorada area law is overwhelmingly difficult, and any good prosecutor will take advantage of your inexperience to dominate in court. Instead, rely on the many years of experience Anthony J. Stonick Attorney at Law offers to ensure proper representation in your marijuana possession case. Call us at (305) 324-7888 today.
Anthony J. Stonick Attorney at Law
93911 Overseas Highway
Tavernier, FL 33070
(305) 324-7888
Related Articles:
Criminal Attorney Islamorada FL
,
Criminal Law Attorney Islamorada FL
,
Criminal Trial Attorney Miami FL
,
DUI Defense Attorney Tavernier FL
,
Drunk Driving Lawyer Key Largo FL
,
Drunk Driving Lawyer Key West FL
,
DUI Lawyer Islamorada FL
,
DUI Lawyer Orlando FL
,
Grand Theft Lawyer Stock Island FL
,
Criminal Law Firm In Miami FL
,